About
What the heck do we mean by "poly-hyphenated", anyway?
For years, Mary-Jo would beat herself up (figuratively only — she never once resorted to violence) for being what she construed as "fragmented". She did a little of this, a little of that, a lot of this, and a lot of that. But never one thing and one thing only. Then, a friend showed her a Fast Company article about actor-director-musician-entrepreneur Jared Leto in which he refers to himself as a "poly-hyphenated whatever" who enjoys "the stimulation of learning."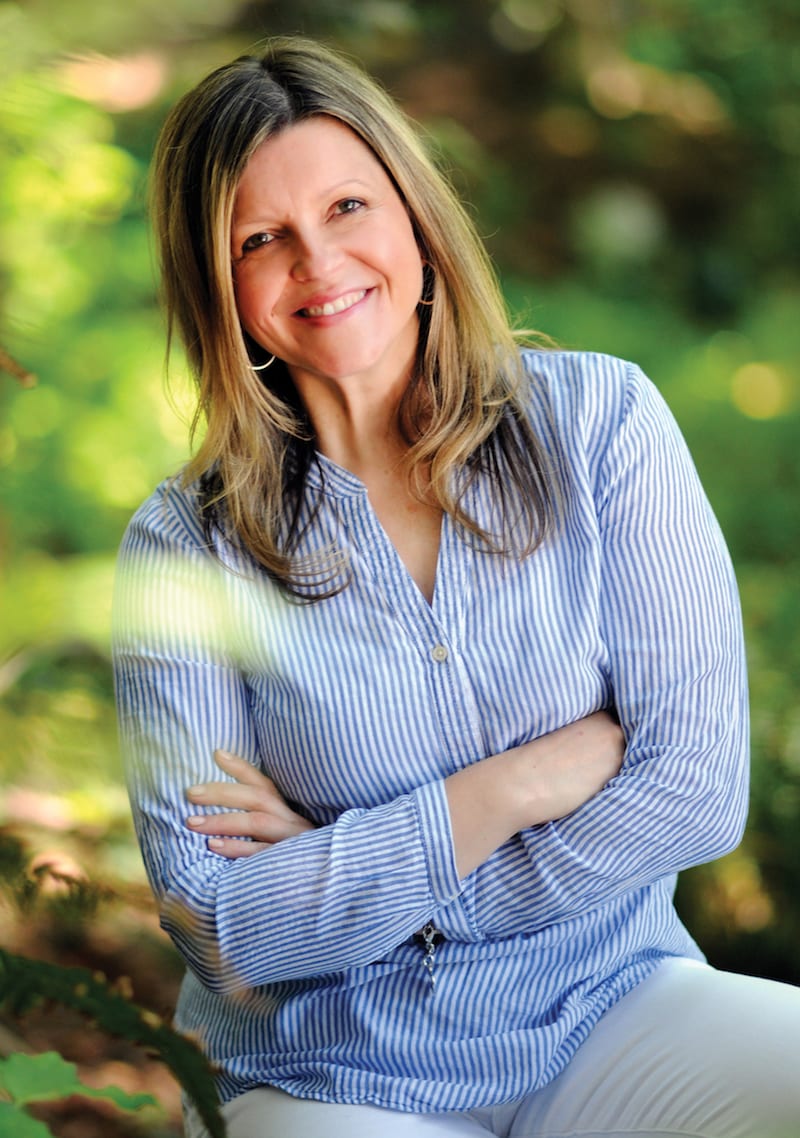 In that moment, she heard the angels sing, and — just like that — she felt fragmented no more.
Mary-Jo is a writer, speaker, performer, podcaster and — perhaps, above all — a Social Entrepreneur. She has worked as a copywriter on brands ranging from Nike Canada to various Olympic-sponsorships. She is a blog contributor to The Huffington Post and as a dabbling comedian has performed in Vancouver, Toronto, New York, and LA and was a finalist for Vancouver's Funniest New Female Comedian. Her one-woman show "Glowing: A Reproduction Production" was hailed a "real crowd pleaser" by the CBC and her recent TEDx Talk was deemed a "crowd favourite". In print, she has interviewed notable greats like Ellen DeGeneres, Carrie Underwood, Jane Goodall, and Martha Stewart, among others. She's taken her love of interviewing to the cyber-waves with the launch of "Tea with a Titan", a podcast during which Mary-Jo has tea with those people – entertainers, entrepreneurs, athletes, thought-leaders – who believe in the power of getting up after they fall. "Tea with a Titan" has been downloaded in more than 80 countries.
In 2017, Mary-Jo was selected as one of 20 Social Entrepreneurs to spend a week with Sir Richard Branson at his home estate on Necker Island. Earlier that year, she was profiled as a Vancouver "Difference Maker" by The Georgia Straight.
That woman gives me chills. The way she writes and speaks. Genius.
Thank you so much for writing such a smart, funny, complimentary article.
Mary-Jo is one of those people who just seems to have 'something'. She has a remarkably good television presence.
As overseer of the MJDP Fund, she created
The Millipede Project, an annual campaign that successfully got 600 Vancouver-area children-in-need into a new pair of shoes
for its launch Back-to-School season. She is founder of the Bag Brigade, which annually distributes purses of supplies to women on the Downtown Eastside. And she is founder of Cupcake Christmas, an annual day of giving that sees the distribution of cupcakes to the city's homeless population, a tradition inspired by her mom in the 1970s. Since launching her company in 2002, she has spearheaded nearly $200,000 in local and global giving. And in 2019, she launched Page Turners, an initiative which sees gently loved books collected for the children of Vancouver's Downtown Eastside.
Today, she is a sought-after writer, frequent keynote speaker, panel moderator, emcee, and on-air guest — having engaged audiences ranging in size from 25 to 1,000 at events that span C-Suite women's networking sessions to fundraisers aimed at supporting women fleeing abuse.
Above all, she is the self-admitted defunct-biological clock-possessor, late-in-life mama to her two favourite people — daughters JouJou and Birdie.
And that's poly-hyphenation in a nutshell.
Download Media Headshots
.